25th Anniversary Employee Interview: Lorraine Malcolm
Rebecca Donner | 2018-10-24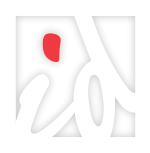 A lot has changed since Inner Design Studio opened its doors in 1993 – from the size (and location) of our office to the style of our work. With this in mind, we decided to interview some of the people who know us best – our amazing team members. In this installment, we are featuring furniture specification manager Lorraine Malcolm, IIDA.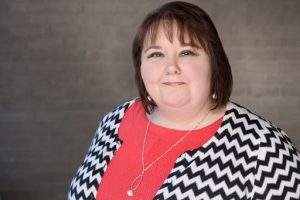 Beginning her career at Inner Design Studio as an intern, Lorraine realized she was being promoted to a full-time position after founder, Rebecca Donner, asked, "What do you want on your business cards?" Since then, Lorraine has become an expert in selecting and specifying furnishings and upholstery. She enjoys keeping the design library fresh with the latest fabrics and compiling project budgets to keep everyone on track.
Learn more about Lorraine's favorite moments with us over the last 17 years:
What is your role within the company? Has it changed over time?
I write about 90 percent of our furniture specifications. I handle furniture for waiting rooms, offices and really anything that would not be attached to a wall in one of our projects. When I started I was a regular designer, but I became focused solely on furniture after other designers expressed disinterest in the topic. If you don't get the specifications correct, it can mess up the design. I have really enjoyed working with this challenge because it's such a different mindset.
How have you seen the company change in the time that you've worked there?
Of course we've physically grown, adding employees throughout our 25 years. When I first started there were only six of us altogether, and I only got my internship because someone had a baby and they were short-handed.
Other ways we've grown are in terms of confidence. We've developed an assurance about who we are, how we do things and what we want things to look like. New members of the team always bring in new perspectives and styles. While growing and expanding, we've established a more cohesive, united style, which has translated into an overall sense of company confidence.
How have you seen the healthcare design industry change over time?
Technology has had a big impact on the industry over the years. The programs we use to write and show clients designs for approval and the ways we communicate with suppliers have changed dramatically as a result of new technology. Some innovations have worked well, while others have flopped. We encountered a few hiccups on our first behavioral facility, not understanding all the adjustments or changes within a new platform, but we figured it out and learned from the experience.
As far as materials, since I do mostly furniture, I've noticed a shift in upholstery. Vinyls are now called "coated materials." People used to go for leather looks, but now it's all about making vinyls look like upholstery — disguising the vinyls so people can't even tell the difference. There's a desire now more than ever before to create facilities that are eye-catching and high-end with clean lines, beautiful textures and nice flooring.
What's your favorite project you've worked on with Inner Design Studio and why?
Loma Linda University Medical Center is one of my favorite projects to date. This project had a very healthy budget, which allowed for a lot of fun and innovative design elements. The client wanted high-end furniture and fabrics, so they allowed room in the budget to account for all the bells and whistles. It was nice to be able to source some materials from vendors we don't typically get to use, like a real tree farm that provided the birch poles in the lobby. I had the opportunity to do things I hadn't done before and haven't done since.
Another favorite is the Carolina Center for Specialty Surgery. This was my first start-to-finish project. I still keep the card they sent me for their grand opening with a picture of the lobby on it.
What do you like most about working for Inner Design Studio?
I like the people and the environment most. There's a strong team mentality — no one succeeds unless we all succeed. Whenever something unexpected happens and someone needs help, we all pitch in. The same goes for our partners and architects.
We have a very relaxed environment – you really feel like you can discuss difficult subjects, such as mistakes on projects or personal dilemmas. I love how we treat each other like family. Just like a family we have our good times and our bad times, but at the end of the day we all love and respect each other.
Do you have any favorite memories from your time there?
I would definitely have to say the trips we've taken as a group are some of my favorite memories. For our 10th anniversary we went to Baltimore, and more recently, for our 20th anniversary we headed down to Destin, Florida. I love all the opportunities we take to celebrate each other for accomplishments, both big and small. For my 40th birthday, when the office caught wind that I had nothing planned, they threw me a party. They decorated the conference room and ordered in food from my favorite restaurant. It was so heartfelt and kind. It's that sort of culture that makes Inner Design a great place to work.
How would you describe the company's culture?
A quote that always comes to mind when I think of company culture is how we relate to our clients, "We don't live there, we just visit." When we take on a new project we understand it's your space, not ours, and we want to make it feel like your space. It's important to us to create something that truly reflects the vision of the client. We work as a cohesive unit to achieve these goals, and it really strengthens our "family" culture.