25th Anniversary Employee Interview: Teal Gibson
Rebecca Donner | 2018-12-04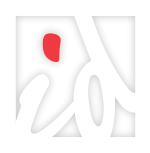 A lot has changed since Inner Design Studio opened its doors in 1993 – from the size (and location) of our office to the style of our work. However, throughout the life of our firm we've managed to keep a pretty spectacular team of employees, and our company's culture is the driving force behind all of our work. With this in mind, we decided to interview some of the people who create the magic behind our brand to get their perspective on all that we've accomplished as a team.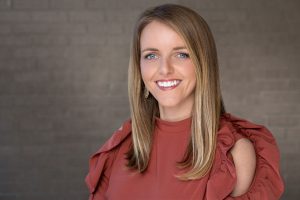 Teal Gibson has been a large part of shaping Inner Design Studio into what it is today. Beginning as an intern while she was still in college, Teal has now been with us for more than five years and has grown from an intern to a project manager. Learn more about Teal and the highlights of her career with Inner Design Studio in the Q&A below.
How long have you worked for Inner Design Studio?
I began interning here between my junior and senior years of college, and I have worked at Inner Design Studio full time for five years since then.
What is your role within the company? Has it changed over time?
I started as an intern and assisted the other girls on anything I could at that time. I briefly sat at the front desk where I answered the phones and really enjoyed getting to meet so many reps and clients coming in and out of the office. I now am a project manager, and I'm so humbled to be able to work remotely in Texas, but also I really look forward to my trips to Nashville. There is nothing like being in the office and just feeding off the other girls' energy and design ideas.
How have you seen the company change in the time that you've worked there?
Inner Design has grown a lot since I first started. There were only nine people when I started and now there are 12 people. The footprint of the building has changed, as well. The office space has expanded for more layout and conference space.
How have you seen the healthcare design industry change over time?
I feel that over time the desired look and feel that facilities are wanting has changed. When I first started, it was more about creating an environment that looked clean and could connect to nature in any way. Now I feel that it is moving more toward a hospitality feel – how we, as the design team, can assist in making the patient feel comfortable and at home while also keeping the staff happy and making sure the the finishes hold up.
What's your favorite project you've worked on with Inner Design and why?
My favorite project I have worked on at Inner Design has probably been St. Mark's Hospital. Alli is the one who actually started this project and worked on creating their master plan, but when she went on maternity leave, I stepped in to help on these projects.
I think most of all I love creating relationships with people that continue to reach out to us with design questions rather than the actual projects themselves.
What do you like most about working for Inner Design?
The thing I love most about working with Inner Design are all the wonderful women in our office. Each one has their own unique touch they add to the company.
Do you have any favorite memories from your time there?
Oh gosh, there are so many! I really cherish the days when we are all in office on the same day and are able to share a little time together. There is always a lot of laughter when the entire gang is together.
How would you describe the company's culture?
The company's culture is an animal-loving, positive, upbeat vibe. There are stressful times, like any situation, but that is usually followed up by some great social time with the girls!