Our Story
Trusted, Innovative Health Care Design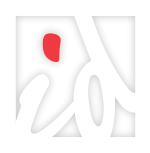 Extensive knowledge of health care design requirements, innovation and consistent start-to-finish success on every project is what makes Inner Design Studio one of the nation's leading health care interior design firms.
Since 1993, our firm has completed more than 700 medical facilities throughout the country and become a recognized design leader for ambulatory surgery centers, free standing emergency departments, diagnostic centers, occupational medical centers, hospitals, private practice physician groups and medical office plazas .  . .virtually every type of health care facility.
We accept every project as a new opportunity to deliver timeless, custom designs on schedule and within budget.  Our long-term relationships within the health care market and architectural community are based upon reliably delivering projects that meet the criteria for success.
Our designers are familiar with the health care industry's strict regulations and compliance codes, and fully proficient in meeting each state's standards.  We are licensed IIDA professionals and hold interior design licenses in Alabama, Arkansas, Florida, Louisiana, Oklahoma, Tennessee and Texas