Power, Plants, Pink & Privacy: Our Takeaways From NeoCon 2018
Rebecca Donner | 2018-07-16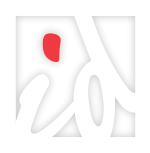 Attending the NeoCon Conference is a highlight for our team every year, and this year was no different! We love learning more about the direction in which the commercial design industry is heading and what trends are on the horizon. Below are a few takeaways our team learned from this year's conference in Chicago.
Connectivity is important
These days, patients and their loved ones need to stay connected – whether that be with their workplace, other family members or friends. We loved Nemschoff's Palisade Collection, especially the flop sofa, which makes it easy for visitors to work, read or sleep without leaving the patient's side. The sofa features three power outlets, two USB ports and a built-in LED dimmable task light, making it a multi-purpose piece that easily shifts from a sitting area to a sleeping area.
Biophilic is big
It's no secret that natural items and greenery promote healing, and new products and ideas are taking this design element to a whole new level. A NeoCon favorite was BuzziMood from BuzziSpace, which is a preserved reindeer moss wall application that absorbs sound, helps hospitals keep track of air quality and requires virtually no maintenance. An organic alternative to acoustical felt, this botanical solution promotes a calmer atmosphere, while its sound mitigation helps create a more productive environment for staff.
Pink is popular
You couldn't turn the corner at NeoCon without seeing something pink! There was pink furniture, pink lighting, pink flooring – you name it. One pink item that really stood out to us was Shaw Contract's geometric Inside Shapes carpet design. Multi-colored geometric shapes can be combined to create either an energetic or serene environment, and the carpet's use in open spaces can help facilitate wayfinding.
Privacy matters
It can be hard to find a quiet place in a hospital, open office or public lobby to make a private phone call these days. One innovative solution we discovered at NeoCon was the Framery O phone booth. It's easy to install, decorative in nature and provides echo-free sound installation for phone or video conferences. With a built-in desk for one's laptop and an adjustable stool for long-term comfort, these booths encourage connectivity with the outside world without the worry of being interrupted.
We loved having the opportunity to learn from other industry leaders at NeoCon 2018, and we look forward to incorporating these ideas into our designs over the next year. We can only imagine what new innovations next year's conference will bring!