Nashville Medical News: Facilitating Healing and Hope through Pediatric Interior Design
Rebecca Donner | 2018-08-13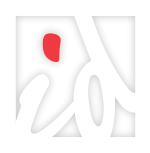 This article originally appeared in Nashville Medical News.
Perhaps the most important part of designing a healthcare space that promotes healing and hope is making sure it's designed with the patients it will serve in mind. Whether this means hanging artwork lower on the walls to accommodate patients in wheelchairs or providing special seating for women who are pregnant in women's health clinics, the central focus of an interior design should be making patients feel as comfortable as possible.
Pediatric facilities are no exception to this rule. There are challenges and trends that appeal to younger audiences that won't apply for any other type of facility.
Below are a few items designers and facility managers should keep in mind when creating a healing environment for young patients.
A Positive Distraction
Dealing with an illness or injury can be a scary time for young children, especially when they're taken to a strange new environment, such as a hospital, to receive treatment. Because of this, pediatric facilities should provide features that offer a positive distraction from the situation and give them a chance to still be a kid.
One of our favorite ways to incorporate fun and games is through interactive art. Items such as activity cubes with built-in toys and puzzles give children a chance to play while also keeping waiting areas clean and free of tripping hazards. These furniture options are also aesthetically pleasing and keep the space free of clutter.
We also love incorporating furniture that encourages creativity and imagination, such as these crooked houses we used in our design for Loma Linda Medical Center in Murrieta, Calif., or the treehouse theme we added in the Luthern Hospital Pediatric Emergency Department in Fort Wayne, Ind. These designs helped the facilities look more like a play place for the kids rather than a scary hospital, helping them feel more at ease.
Designed for All Ages
One challenge designers face when working on pediatric projects is making sure they'll be well received by people of all ages. Because pediatric patients are classified as any patients between the ages of less than one month and 18 years old, designers need to be careful about making their interiors too "babyish" for older adolescents. Our firm does this by using bright, primary colors and avoiding gender-specific shades. We also encourage themes involving natural elements, such as animals or the butterfly panels we used in our design for the Winchester Pediatrics medical practice building in Winchester, Tenn. These images are recognizable for young children while also creating a neutral and uplifting environment for teenage patients and family members.
Acoustics
Hospitals – especially children's hospitals – can be noisy places, and excess noise can cause anxiety for young patients and keep them from getting the rest they need to heal. This is why it's important for designers to use materials that absorb sound – such as higher-rated Noise Reduction Coefficient (NRC) acoustical ceiling tiles and ceiling and wall acoustical panels – especially in shared, open spaces, such as in corridors and lobbies. These panels can be incorporated into a design, such as the leaf-shaped wall panels we used in the Winchester Pediatrics facility to fit our overall nature theme. Even seating in waiting rooms can play a role in absorbing sound, as cushion backs are better at keeping noise from traveling than hard surfaces.
Furniture Size
Just as all other elements should be selected with the patient population in mind, so should furniture. Seating options should include furniture sized for young patients so they can easily get in and out of their own seat, as well as seating for older children and adults. Short tables designed for kids should be added for easy access to coloring and playing while they wait. Incorporating furniture that's kid-sized will help patients feel a sense of belonging and more at ease in the space.
Connectivity
Studies have shown that patients who have family members present during most of their hospital stay recover more quickly than those who don't. Designers should keep this in mind when creating space for visitors inside patient rooms.
One way our firm uses design to encourage families to stay by the patient's side is by adding furniture that encourages connectivity with the outside world. Sleeper sofas that have built-in outlets, cell phone charging stations and dimmable task lights offer space for parents to get work done and update other family members on the status of the patient. These features are also helpful for teenage patients who may need to complete homework or want to video chat with friends. Making connectivity easily accessible for all helps create a sense of balance with their normal routine.
Personal Space
Just because children are younger doesn't mean they shouldn't have access to the same privacy and personal space options that older patients have. Rooms should have plenty of space for children and family members to store their belongings, play and explore in an area that's away from other patients, and visitors should have plenty of space to visit and play alongside the patient. Patients should ideally have private rooms with as much control as possible over their room's lighting, temperature and television, helping them create their own personalized healing space.
Designing pediatric facilities comes with its own share of challenges, considerations and trends. When designers begin the process of creating a space that's welcoming and healing for young patients, they should think about how a child might receive each element, as well as how those elements might contribute to the patient's recovery.