The Forum News: New Designs on Comfort
Rebecca Donner | 2018-07-30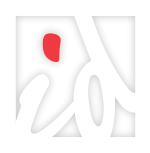 This article originally appeared in The Forum News.
Patient care is coupled with beautiful interiors, amenities
A new dialysis clinic is on the horizon for the area, offering amenities unlike any other dialysis clinic in west Shreveport.
Head project designer Allison Barbe said the new clinic will have numerous special features.
"The new facility consists of 20 patient stations and a home training area," Barbe said. "The patient treatment floor includes a clerestory ceiling, which allows natural light to shine throughout the treatment floor space. Each patient station is equipped with its own flat-screen TV, Wi-Fi access and a new heated dialysis chair. Design touches like wood, stacked stone and glass tile provide a high-end look throughout."
Other than beautiful interiors, Barbe said the company has a good reputation.
"Besides the beautiful interiors of this facility, DCI as a company has a wonderful reputation," she said. "It was recently recognized by an independent government report, the United States Renal Data System, for having the lowest patient mortality and hospitalization rations among national dialysis providers since 2003."
DCI – Dialysis Clinic Inc. – is a non-profit service organization with a mission that commits to the care of the patient. Its mission statement states, "The care of the patient is our reason for existence."
DCI plans to be the quality leader in the kidney community, saving lives, reducing hospitalizations and empowering each patient to live their best possible experience.
"The facility has a bright, airy and comfortable atmosphere with patient-centric amenities," Barbe said. "Some patients spend many hours of their lives in the dialysis center. It's important to us to make that atmosphere the most comfortable it can be for that patient while they're there."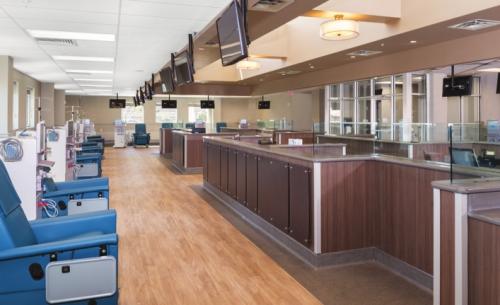 "In addition to dialysis, the clinic offers an area for home dialysis training," she said. "We have learned this is becoming a more widely accepted treatment option."
Louisiana has a relatively high population of dialysis patients, Barbe said.
"The state alone has 15 DCI Clinics," she said. "This clinic offers local residents a beautiful atmosphere to receive treatment."
Barbe said their favorite feature of the new dialysis clinic is the clerestory in the treatment area.
"The natural light that comes in adds so much to the patient experience," she said.
The clinic was only made possible by DCI staff and project teams, Barbe said.
"We were lucky to work with a wonderful facility director, staff, architect and project team," she said. "This was integral in completing this center and having it turn out so well." Designed by Inner Design Studio in conjunction with HMK Architects.
Dialysis Clinic Inc. is located at 2020 Bert Kouns Industrial Loop.