Crain's Nashville: 'If I Knew Then' feature with Rebecca Donner
Rebecca Donner | 2018-04-26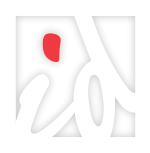 The following article originally appeared in Crain's Nashville. The "If I Knew Then" series asks executives, entrepreneurs and business leaders about mistakes that have shaped their business philosophy.
Celebrating its 25th anniversary this year, Nashville-based Inner Design Studio has grown tremendously and has serviced more than 800 facilities across the country. The all-female healthcare design firm has worked on virtually every type of healthcare facility to become a leading player in the industry.
The Mistake:
I've done what I would call "knee-jerk" hiring, and it's been done when I am not prepared to lose a key employee – and I typically make a bad hire. I just find myself so anxious to fill the position that I fail to do my due diligence and vetting for the proper fit.
Unfortunately, I've had two experiences with these poor hires. The cost and the morale deflation are certainly not worth it. The first bad hire was in the first seven years, and after that I had a good streak for a while. But the last one was probably only five years ago, and that one hurt.
In my most recent bad hire, I was in a position where I needed someone fast. I had a great key employee who had taken a position here in Nashville where she no longer had to travel. I made this terrible hire and got this person on board, and it ended up pretty much compromising a relationship with a client.
We basically lost our fee on a medical office project due to errors. She put in the wrong type of ceilings throughout and we had to pay for those. It pretty much left my staff wondering what direction we were headed.
We got her out within 90 days, but it wasn't easy.
The Lesson:
After that second bad hire, I began building a bench of potential candidates I could select from. Whether that was from meeting them through networking, or if someone passed on a resume to me, I get that initial pre-interview out of the way.
I feel like I ask better questions when I'm not in panic mode, and get the right answers to the questions. Not hiring [in panic mode] anymore has probably been the most crucial thing that I have done to improve my company.
We do background checks. I now have this pool of people who I wouldn't mind having work for my firm, and I stay in touch with them. That's really what I need to continue to do. I feel like my pool is a little low right now – I've only got three in it – so I need to continue to grow that.
I definitely regret [those bad hires]. It messed up our relationship with a really big client for a little bit. That client is responsible for about 30 percent of our workload here, so I hate that I jeopardized it. And I hate that my design staff thought I was bonkers.