25th Anniversary Employee Interview: Rebecca Donner
Rebecca Donner | 2018-05-16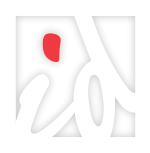 A lot has changed since Inner Design Studio opened its doors in 1993 – from the size (and location) of our office to the style of our work. What hasn't changed throughout the life of our firm is always having a spectacular team of employees and a supportive company culture. With this in mind, we decided to interview some of the people who create the magic behind our brand to get their perspective on all that we've accomplished as a team. In this installment, we are featuring company founder Rebecca Donner.
Rebecca opened Inner Design Studio in 1993 after spending several years gaining experience at another design firm. From an office space of 600 square feet with two employees to a team of 13 people, Rebecca has certainly seen a lot of change in her company over the last 25 years.
Learn more about Rebecca's favorite moments with our firm in the Q&A below.
How have you seen Inner Design Studio change since its inception?
Our growth is the main change. When Inner Design first opened, I designed most projects alongside assistants. Now, instead of planning every room and selecting every finish, my job is to make sure that everything coming out of our shop is up to our high standards. I've also built a core structure of three employees to help support the company by assisting with tasks related to operations, finances, projections and schedules.  

Another big change is in the number of projects the company works on at one time. We typically have between 90 and 130 projects in house at a single time, which is a big feat for a team of 13 people! We also have a wider variation in the types of projects we tackle. We started out focusing on outpatient facilities, such as surgery centers and diagnostic and occupational medical clinics. Now, in addition to our outpatient work, we're designing hospitals (acute, rehab, behavioral, children's, women's, orthopaedic and military), clinics, sports medicine facilities, nursing facilities and freestanding emergency departments. If a health care facility type exists, then we've probably designed one!

Is the healthcare design industry different now than when you started in 1993?
Absolutely. Healthcare in general has become more patient-focused. The reimbursement percentage for Medicare and Medicaid Services is based on Hospital Consumer Assessment of Healthcare Providers and Systems (HCAHPS) scores, which is a patient satisfaction survey that grades hospitals based on the patient experience. For us in the design world, this means paying close attention to reducing common patient stressors through our work. We use design to alleviate unnecessary noise in patient rooms, give patients the ability to adjust their room's lighting and temperature, provide access to natural light and outdoor views, create space for visitors and implement a wayfinding process that isn't over-signed or stressful. Patient satisfaction is an important and commonly used indicator for measuring the quality of healthcare, and it also affects clinical outcomes, patient retention and medical malpractice claims.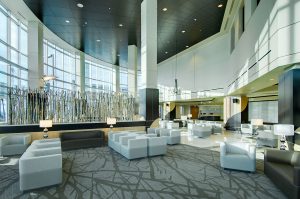 Do you have a favorite project you've worked on with Inner Design Studio?
I enjoyed working on Loma Linda University Medical Center in Murrieta, Calif., which is a project our team finished in 2011. We had the trust and buy-in of the owner to use more high-end and contemporary finishes, which challenged us to try something new.

What do you like most about working in the healthcare design industry?
It is challenging, complex work with innumerable problems to solve daily. There's a high number of constraints (codes, infection control, budgets, standards, etc.), yet it's fast-paced in how quickly a concept and sketch are sent into production. The industry is changing quickly as new technology makes its way into the market. The design work we do takes patients' emotional health into account, as well as their physical well-being, and I can feel the impact of the work in my heart.
Do you have any favorite memories from the last 25 years?
Most of my favorite memories come from working with incredible people. Whether it's with the Inner Design team or a design consultant team, it always comes down to experiences.
Over the years, we've worked on several projects in the sports medicine arena, such as the practice facility for the San Antonio Spurs, The Andrews Institute for Orthopaedics and Sports Medicine in Gulf Breeze, Fla. and the Kerlan-Jobe Orthopaedic Clinic in Los Angeles, Calif. Working in that industry brings all sorts of crazy experiences, including having to adjust the pool's depth at the Kerlan-Jobe clinic to accommodate Shaquille O'Neal's height. We're always kept on our toes!  
I also have a lot of favorite memories from traveling around the country to complete various projects. There was one day in particular where we used a corporate plane to visit four surgery centers in three states to attend meetings for one of our largest clients – all in a span of 24 hours. Our work is never boring!

How would you describe your company culture?
Evolving! There's a high level of professionalism and we share the load equally. We care for each other and act with pure kindness. We embrace our strengths, limitations and mistakes and always act in the client's best interest. I feel lucky to be supported by such an amazing team!
Photos: Our finished project at Loma Linda University Medical Center in Murrieta, Calif.