25th Anniversary Employee Interview: Pam Faulkner
Rebecca Donner | 2018-03-15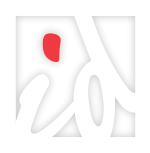 A lot has changed since Inner Design Studio opened its doors in 1993 – from the size (and location) of our office to the style of our work. However, throughout the life of our firm we've managed to keep a pretty spectacular team of employees, and our company's culture is the driving force behind all of our work. With this in mind, we decided to interview some of the people who create the magic behind our brand to get their perspective on all that we've accomplished as a team.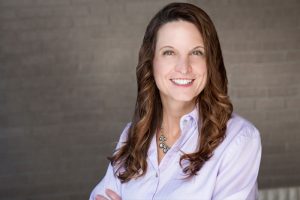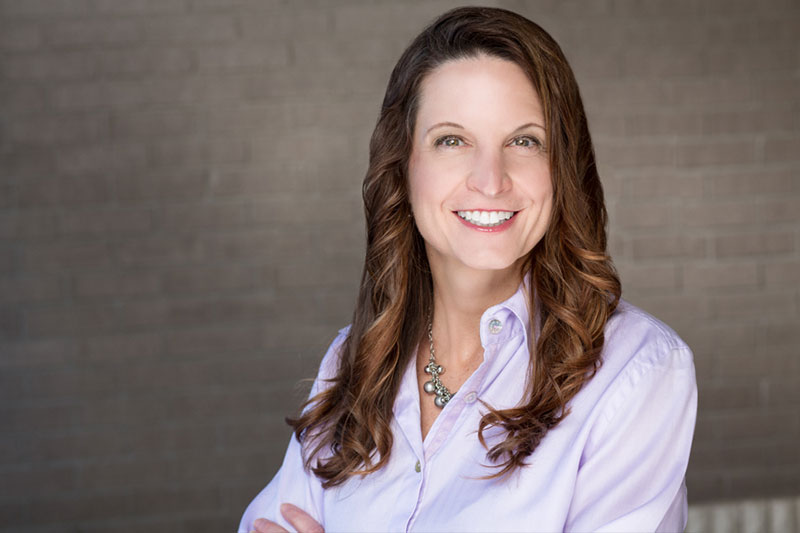 If there's anyone who understands how far we've come since our inception, it's Pam Faulkner. Pam was our second employee, joining founder Rebecca Donner in 1994 and continuing her hard work to this day. Pam started out as a part-time employee, working 4-hour days for several months before taking on a full-time role. Once she learned the ins and outs of the industry, she was promoted to project manager, where she was responsible for overseeing projects from start to finish. Today, Pam is a senior project manager and plays a key role on our leadership team.
Learn more about Pam's favorite moments with us in the Q&A below.
How have you seen Inner Design Studio change in the time that you've worked here?
The first thing that comes to mind is our size! I'm reminded most of this when I look back at photos of our first office location above the Wild Boar. We've also grown in the level of the projects that we accomplish. We used to only take on small-scale design jobs, but now, we have all kinds of clients – from high-end hospitals to specialty clinics and everything in between.
Is the healthcare design industry different now than when you started in 1994?
The industry is a lot stricter in terms of codes and requirements. The largest changes I've seen have been within the individual companies with which we work. Regulations vary by state, and our clients need to constantly change their internal codes to stay compliant.
Do you have a favorite project you've worked on during your time with us?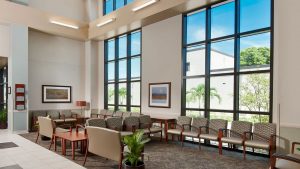 About eight years ago I received an email from Rebecca asking for my help with a project in my Florida hometown – and it was actually the hospital at which I was born! My grandma had also worked as an administrator at the hospital for many years, so the project had personal significance for me. We helped the hospital expand its ER department and add a new surgery center.
What do you like most about working with us?
I like the quality and purpose of the work we do. Being able to design a facility that will hold up over time and help patients with the healing process is very fulfilling for me.
Do you have any favorite memories from your time here thus far?
In 2008, we threw a surprise party for Rebecca and invited clients, sales reps and her family to celebrate our 15th anniversary. While we found out the hard way that Rebecca is not a fan of big surprises, it was neat to see all of the people who came out. Most of our clients have been with us since the very beginning – which is unusual in this competitive industry – because Rebecca has an amazing ability to maintain genuine relationships with our clients over time.
How would you describe our company culture?
We always joke that we could have our own reality show at the office (although it would need to be edited for television – we have some colorful conversations!). Everyone who works here genuinely cares about one another, and we use our personality types to determine the best ways to work together. We really are like one big family!
Photos: Our finished project at Hendry Regional Medical Center, the hospital at which Pam was born and her favorite project to-date