25th Anniversary Employee Interview: Alli Barbe
Rebecca Donner | 2018-08-16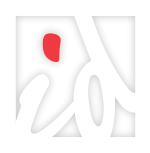 A lot has changed since Inner Design Studio opened its doors in 1993 – from the size (and location) of our office to the style of our work. To celebrate these changes, we've been interviewing some of our longtime employees and clients to get their take on how our company has evolved over time.
Recognizing her talent and dedication to learning in our field, we snatched Alli Barbe immediately out of school to come work for us as a staff designer. Thirteen years have now passed, and we still couldn't be happier with that decision! Alli currently serves our company as a senior project designer. While she still oversees specific projects from start to finish, she has also transitioned to other responsibilities, including handling the quality control side of things, training younger designers and managing in-house standards.
Learn more about Alli's favorite moments with us over the last 13 years:
How have you seen Inner Design Studio change in the time that you've worked here?
I would say the company has seen a big transition in how we deliver designs. When I first started, renderings were all still done by hand. Now, that seems antiquated, although I still love how hand sketches look. We've also seen and overcome a big jump to Revit software from computer-aided design (CAD). When the new software came out, we weren't sure how to interface with the architectural drawings, being a firm that only does interiors. Slowly but surely we're finding our way!
Is the healthcare design industry different now than when you started 13 years ago?
The biggest change I've noticed is the speed of the process and expectations. Clients seem to want things fast, perfect and inexpensive. It's a challenge – and most of the time impossible – to achieve all three of those goals simultaneously. Long design schedules and multiple in-person meetings seem to be a thing of the past. I miss when the process used to be more thorough, but I'm learning to adapt to meet these new expectations.
Do you have a favorite project you've worked on during your time with us?
Gosh, there are so many! My first freestanding hospital was Carolinas Medical Center in Lincolnton, North Carolina. I gained so much experience from that one. Recently, I'm really proud of the Conemaugh East Hills Outpatient Center in Johnstown, Pennsylvania. Just a great client, team and finished product.
What do you like most about working with us?
I really enjoy the work. Our founder, Rebecca Donner, has given me so many wonderful opportunities. But more than that, I truly value the people and different personalities that make up the office. We try to support one another, both personally and professionally. I have been here through singleness, dating, engagement, marriage, the death of my father, the birth of my daughter and everything in between. These ladies have been here for me through it all.
Do you have any favorite memories from your time here thus far?
Oh gosh, there are so many… and some not appropriate to mention! You can imagine the conversations a group of all women can get into. I would say any time we were able to all get out of the office together and relax, like our trip to the beach for our 20th anniversary. I love when we can get away from the stress of deadlines and connect with one another on a different level.
How would you describe our company culture?
Despite the amount of projects we carry and how professional and focused we need to be, our culture is pretty close-knit and fun-loving. We play practical jokes, host birthday parties and have fun team-building events. I love that we are not located downtown so that we can park right outside our front door instead of a parking garage or paid lot. And we're a two-minute drive to Target. It doesn't get any better than that!