25th Anniversary Client Interview: Mark Worsham, VP of Corporate Services, St. David's Healthcare (an HCA Partner)
Rebecca Donner | 2018-04-23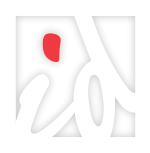 Mark Worsham is currently the vice president of Corporate Services for St. David's Healthcare, a partner with Hospital Corporation of America (HCA) Healthcare. Mark has been with HCA since 1996, serving until 2016 as director of design and construction for HCA's surgical division. At St. Davids, he works in real estate, design, construction and security at the company's hospitals in Austin and El Paso, Texas.
We recently sat down with him to talk about his time working with Rebecca Donner and Inner Design Studio.
How long have you been working with Inner Design Studio?
I've been working with them since 1998 or '99. I met Rebecca three years into my HCA journey, and I remember my first impression of her was that she's likeable, professional and smart. She's really detail-oriented, and she understands who the client is and what they want.
Over the 17-18 years we worked together, we completed more than 100 projects. Maybe more. We worked on projects coast to coast, from Miami to New Hampshire to Alaska. In fact, we've probably worked in every division of HCA across the country.
What makes Rebecca and Inner Design Studio stand out from other design firms?
There's no comparison. The process with other designers is not as smooth as it is with Rebecca. The overall design from start to finish is a well-oiled machine. There are so many healthcare codes, as well as local, state and federal ordinances that have to be followed, and you've got to become a specialist in our field to properly understand and address all those regulations. Rebecca knows the business really well, and she doesn't do cookie cutter designs. Each project took on a different life of its own – reflecting the local flavors of the community and her own creativity.
Architects don't always value designers, because their creativity can suffer from a lack of organization and business sense, but Rebecca always stays on budget and delivers projects on time. Everyone at her office is professional – they know how to deal with clients and issues. And if there was ever a mistake, Rebecca would always step up to the plate to make it right. It's unusual for designers to step up and do that.
What's your favorite part of working with Rebecca and her team?
We have so many great stories. I couldn't ask for a better person to help me develop these facilities. She treats each of the facilities as one of her clients, even though HCA was the client. She will not only listen to their requests, but also give them advice. We have become good friends, and we've even worked on personal projects together.
She's also really fun to work with. We'd pull pranks on each other – Rebecca was easy to embarrass in a meeting because she's always very serious. I would try to loosen things up and make her laugh. We'd work hard and play hard. And I always say if you can't have fun in your work, you should pick another line of business.
Do you have any other thoughts about Rebecca?
I have worked with Rebecca for many years and no other designers. Once I met her, and we teamed up, I didn't need anyone else.