TJ SAMSON HEALTH PAVILION
Outpatient Medical Mall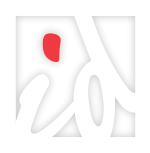 The medical office building that now stands in Glasgow, Ky. is the product of a two-year Wal-Mart renovation. Arguably one of the country's only, if not the only, low-price super center turned health care facility, the T.J. Health Pavilion is a stunning project that blends clean, modern lines, innovative design elements and a color scheme that creates a contemporary health care oasis.
Upon entering the three-story medical office building, which was built in front of the existing Wal-Mart structure, guests are greeted with an abundance of light via floor-to-ceiling windows. Designers kept the space light and fresh by using a soft white color palette contrasted with multi-tonal woods. Custom pendants, all of varying lengths, hang from the wood tiled ceiling and reflect splashes of light on the soft grey, cream and charcoal terrazzo flooring. A grid system of pine color wood veneered panels was used throughout the facility. Wallcoverings, LED rope lighting and backlit poly resin wall insets add high visual impact to the open corridor areas.
To keep the facility's walking track interesting for guests, designers created a random, wave pattern on the floor. The pattern was hand drawn so that no two areas of flooring are the same, adding visual interest for those walking and serving as a wayfinding tool that emphasizes a certain direction of traffic.
Occasional seating areas were created for guests and reflect a more traditional look. Designers enlarged photos that depict Glasgow community landmarks, events and people. To make these areas more conversational and comfortable, designers lowered the ceiling height and installed softly lit circular pendants that appear to float.
"We Understand the Healthcare Environment."
Our collective approach ensures the delivery of durable environments with thoughtful design.
Start the Conversation >