FORREST HEALTH ORTHOPEDIC INSTITUTE
Hospital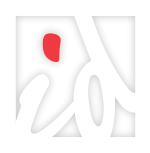 Located in the heart of Hattiesburg, Miss., Forrest Health boasts an impressive state-of-the-art interior design scheme that seamlessly transitions from the building's exterior design.
Connecting the building's exterior design and an existing, connecting facility was the main challenge for designers who achieved this cohesion by using a neutral color palette on the wallcoverings and flooring and introducing small pops color such as granny apple green, chocolate and cream throughout the building.
The lobby sets the mood for the facility by introducing warm wood tones with fun pops of green on the main wall installation and the fabric pattern.
Patients are greeted in the main lobby with a dramatic two-story, curved glass atrium with a cherry wood ceiling outlined by soffits painted in a warm caramel color. The main feature wall is a striking 7-by-10 green resin panel installation, which plays off the hints of green found in the furniture. A custom information desk of quartz, glass tile and wood provides an obvious and attractive welcome to visitors. Within the lobby, designers laid 12-by-24 tiles in a brick pattern to mimic the ceiling design and lead patients through the space.
Patient rooms received a neutral beige color wall treatment and were grounded with cherry sheet vinyl flooring. Designers topped a custom wood head wall with a backlit organic style resin panel, and personalized the space by installing a shelving unit for patients to display get-well cards, flowers and gifts.
"We Understand the Healthcare Environment."
Our collective approach ensures the delivery of durable environments with thoughtful design.
Start the Conversation >