CAROLINAS MEDICAL CENTER – LINCOLN
Hospital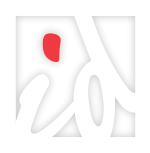 Lincolnton, North Carolina is known for its rich, prosperous history as a milltown and it was important that the design of the Carolinas Medical Center at Lincoln embrace the community's history.
Designers focused on repurposing existing material found throughout the community to add architectural interest and historical meaning. More than a quarter million bricks and other materials from Lincolnton's oldest textile mill were used on the exterior façade and as interior accent walls in administrative offices. Stained glass panels from the mill adorn walls in the medical center's chapel.
Additionally, designers used interior hallways and feature walls to display local art, photos and pottery in order to fulfill the client's vision of bringing community projects into the facility.
The facility common areas incorporate warm traditional design elements, such as cherry wood-paneled wainscoting and crown molding, through body porcelain tile flooring, arched entryways, wooden French doors, decorative pendant lighting and faux iron insets –all of which further the facility's emphasis on its historical past.
Patient rooms have the same traditional look with decorative wood-paneled headwalls, built-in cabinets and floors and earth tone upholstered furniture and window treatments.
"We Understand the Healthcare Environment."
Our collective approach ensures the delivery of durable environments with thoughtful design.
Start the Conversation >